Wasabi is a cloud-based object storage service for a broad range of applications and use cases.
---
Why Wasabi Object Storage?
Wasabi is designed for individuals and organizations that require a high-performance, reliable, and secure data storage infrastructure at minimal cost.
Wasabi stores data as objects in buckets. An object consists of a file and, optionally, any permissions and metadata that describes the file. A bucket is a storage container into which you upload your files. You can have one or more buckets and, for each, you can:
Control access to it (who can create, delete, and list objects in the bucket)
View access logs for the bucket and the objects it stores
Your user interface to Wasabi Cloud Storage is called the Wasabi Console.
Common Use Scenarios, Features, and Pricing
The Wasabi web page lists many of the ways you can use Wasabi. Go to the Products tab on the Wasabi web page for FAQs and information on Wasabi features and pricing.
Objectives for Getting Started
Getting Started with Wasabi Cloud Storage provides a quick overview of basic Wasabi features with step-by-step procedures for new and prospective users. It describes how to sign up to use Wasabi, sign into Wasabi, create a bucket, store objects (folders and files) in the bucket, create a user account, and add an access key to the user account. Objectives for Getting Started are:
| | |
| --- | --- |
| | Sign up for Wasabi and sign in. |
| | Work with buckets and objects. |
| | Create a user account and access key. |
Accessing Online Help
While using the Wasabi Console, you can access user documentation with the

button on a panel.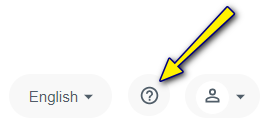 Or, at any time, click Support on the Wasabi menu to display the Wasabi web site.

Ready to use Wasabi?
---
What's Next