Reviewing the Billing Overview
Reviewing the Billing Overview
---
The BILLING OVERVIEW tab lists all invoices with:
Invoice number
Period start and end dates
Status of the invoice
Amount of the invoice
In this example, one invoice is pending and four invoices have been paid: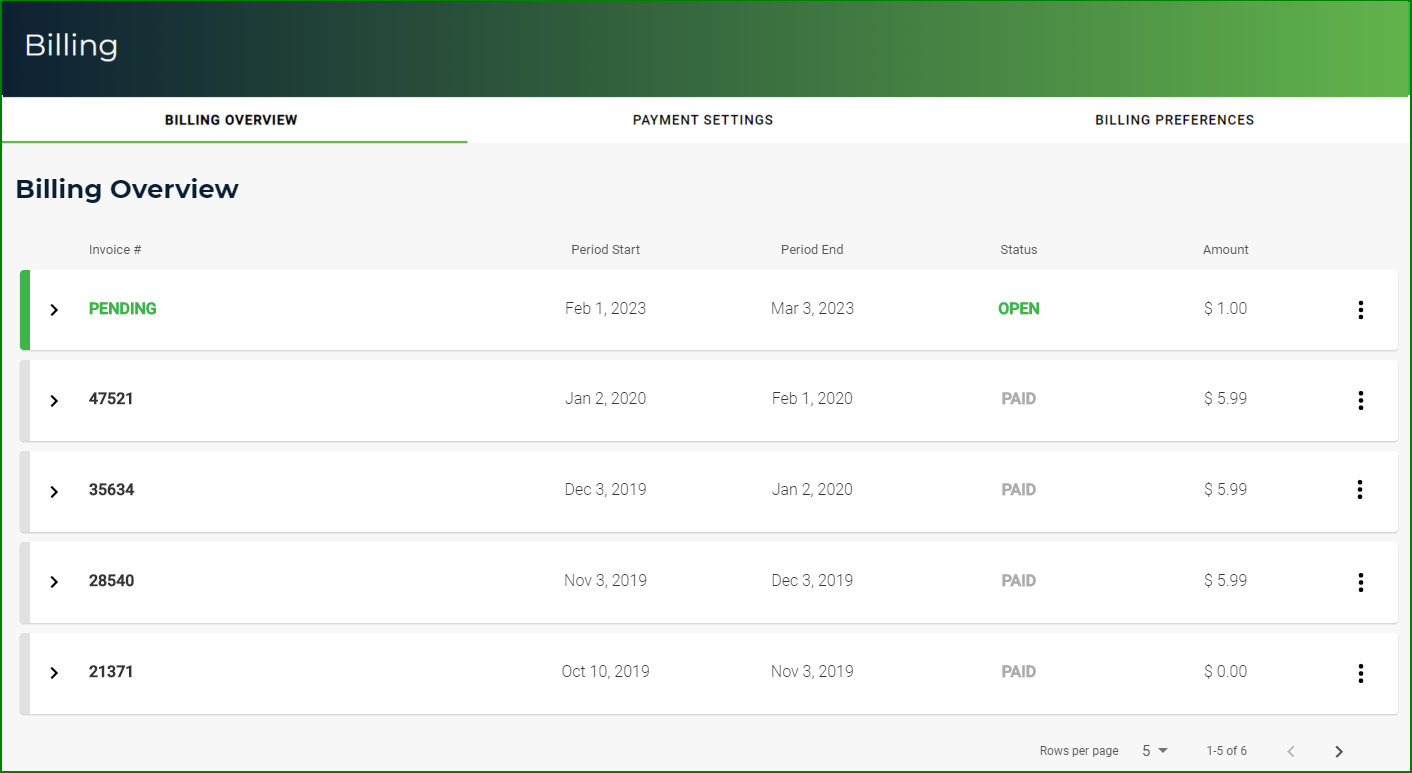 You can click

to the right of an invoice and then click:
Download Invoice to download the invoice as a PDF.
Download Utilization to download a summary of bucket utilization in a CSV file.
You can click on an invoice to display more details. (See the examples that follow this list.)
Projected billing amount based on current utilization.
Current usage as of the date specified. This includes the amount of deleted storage, total storage, and billing amount due.
A utilization bar graph (calculated once daily) with total uploaded objects represented in green and downloaded objects in black. You can hover over the graph to see the total storage in bytes.
Invoice details and total.
A separate invoice will be created for one time charges and account prepayment as per a customer's request.
Here is an example of a pending invoice: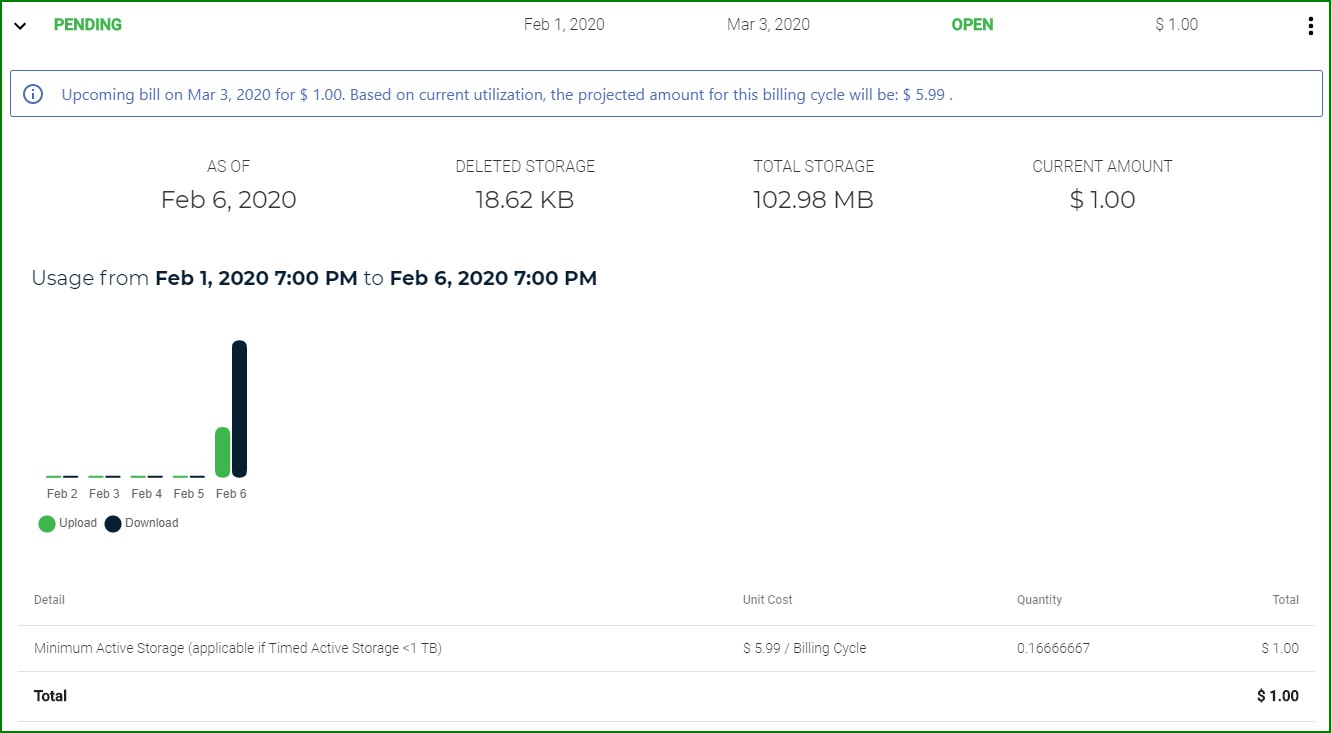 Here is an example of a paid invoice: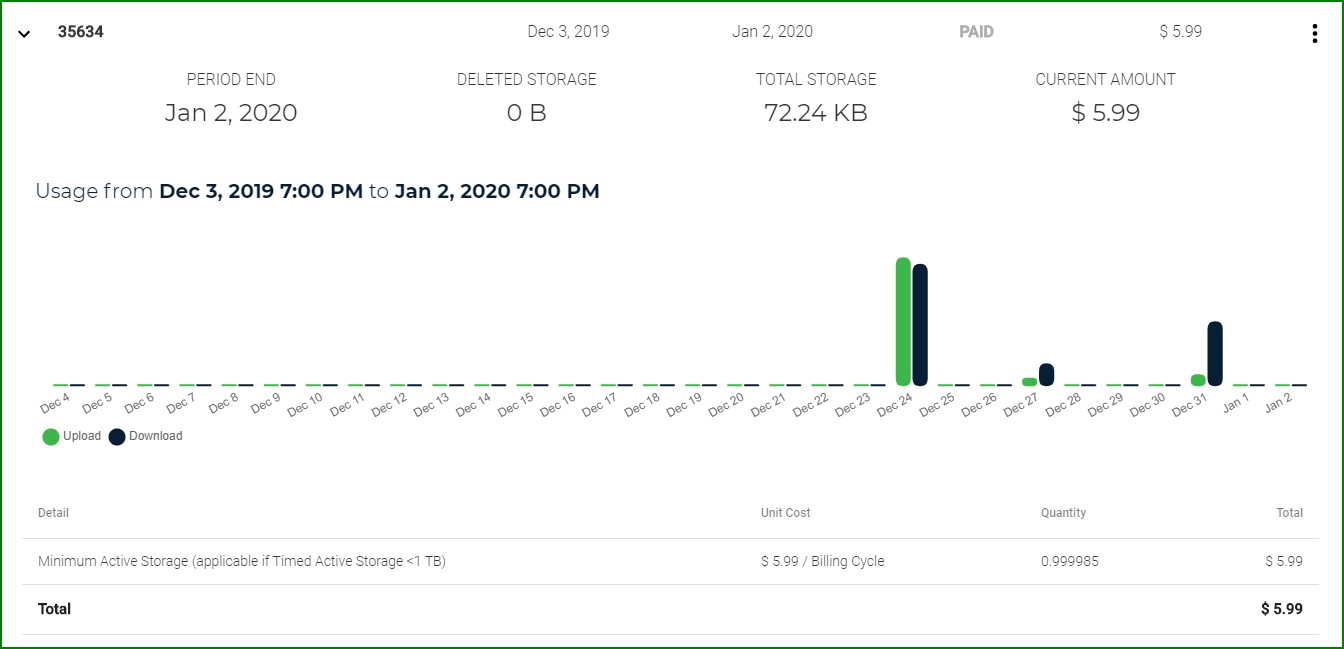 Notice Upload and Download at the bottom left of the utilization graph. These are toggles for the graph display. If you "turn off" Upload, the toggle has a line through it and only Download utilization is displayed. For example: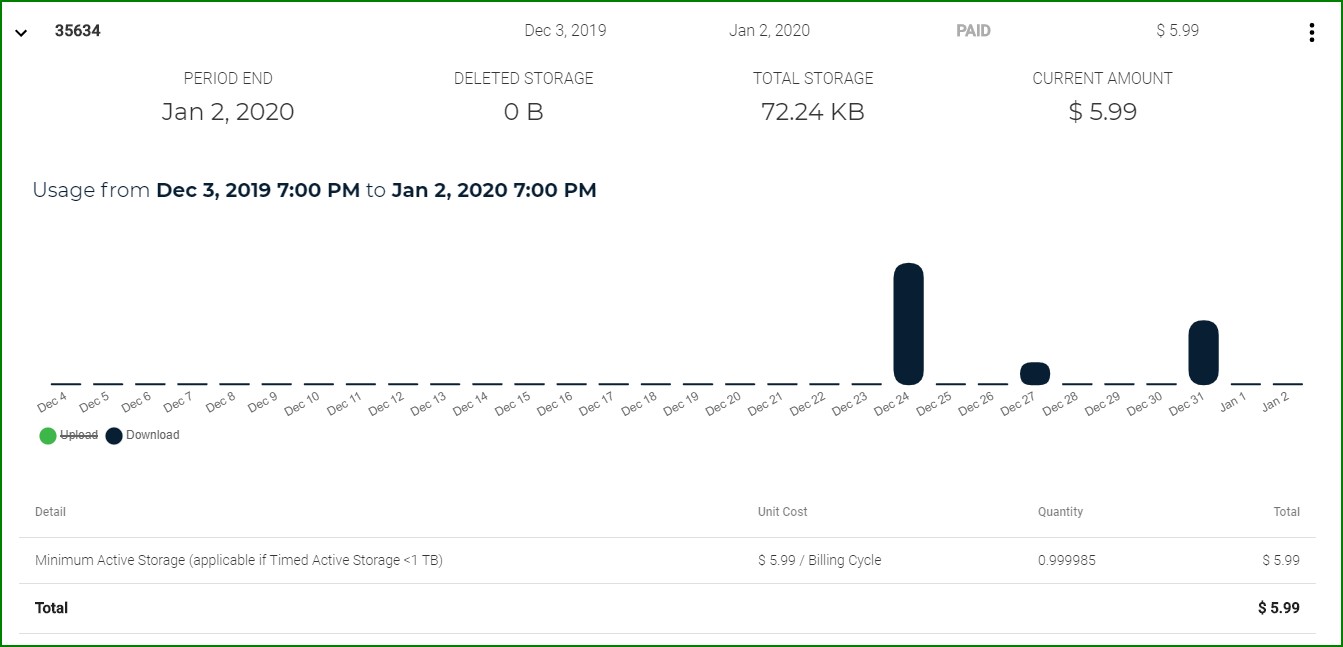 If you "turn off" Download, the toggle has a line through it and only Upload utilization is displayed. For example: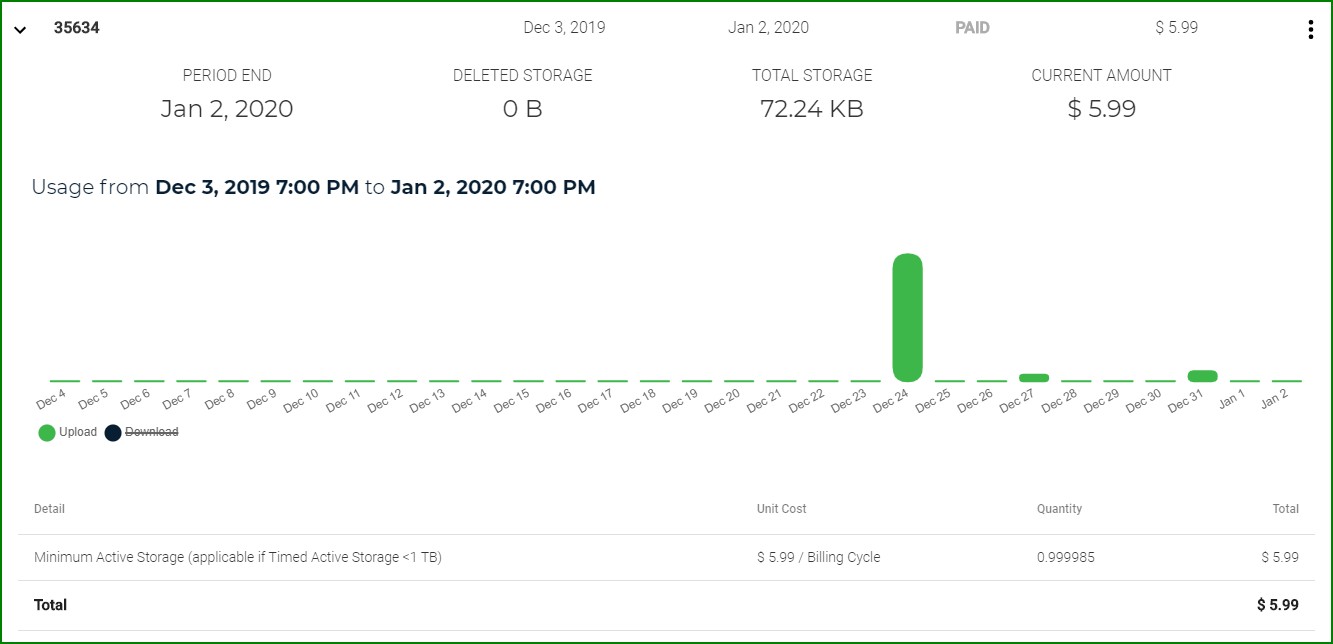 ---
What's Next